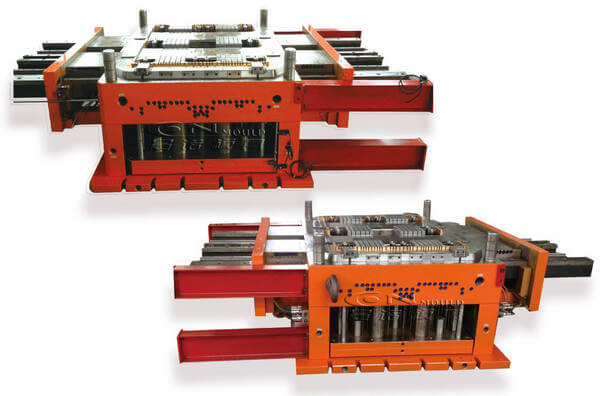 The pallet mould in the picture is made for Israeli customers. This is the parameter of the pallet mould.
Name : Pallet 1200*1000
Weight : 16.25Kg
Material : HDPE
Shrinkage : 1.8%
Mould size : 2480*1980*1514mm
Mould weight : 19T
Mould base steel : 1730
Core and cavity steel : 718H
Type of injection machine : HT2400T
Recycle time : 180s

ChenNuo Plastic&Mould Co., Ltd. is a professional Chinese plastic pallet supplier and pallet mould manufacturer. ChenNuo gathered a skilled plastic pallet mould manufacturing team who adopted an advanced CAD / CAM / CAE system.

For 18 years, ChenNuo's pallet moulds have been sold in more than 50 countries, including foldable wallet moulds, recyclable pallet moulds, etc. We also have customized pallet production lines for more than 200 customers, which produce various types of plastic pallets, including shelf pallets, logistics pallets, beverage pallets......

ChenNuo is constantly improving designs to match the world market and strive to incorporate the best technology to optimize pallet moulds. Here you can choose to customize your own pallet mould. Depending on the function of the part, choose a cold runner, a tip hot runner or a valve gate hot runner system. According to the mold life requirements and market positioning, we will choose the most suitable materials, plastic pallet parameters, etc., to provide you with the most competitive price mold.

Copyright © 2019 TAIZHOU CN-MOULD CO., LTD All rights reserved.