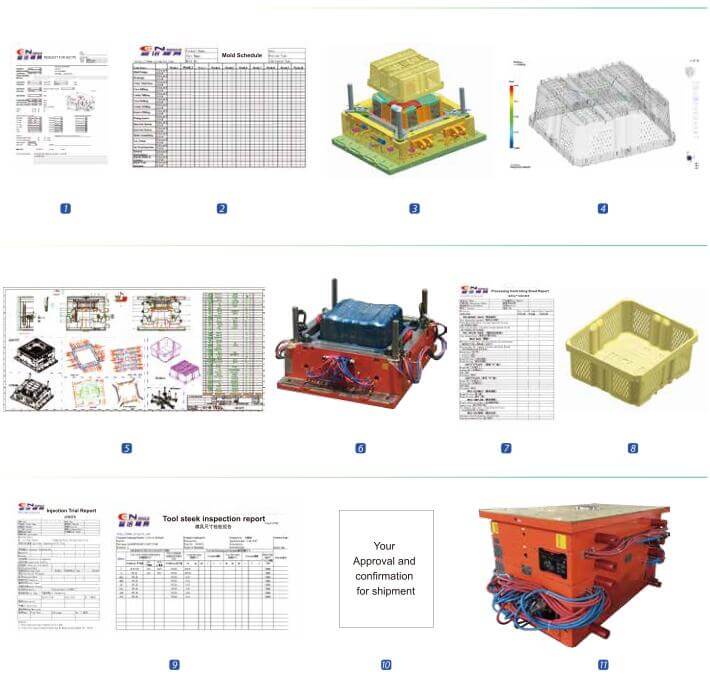 1."Mould tooling specification" requirement from client, after client release order, The sheet will copy to our design, inspection and tooling department.
2.We will make tooling and processing schedule sheet during mold's design.
3.Mould 3D design will be done according to client's requirement.
4.Mould flow analyse.
5.We will offer the 2D drawing to client Jet client approval.
6.Your mould is tooling and assembling.
7.Our inspectiom department will flowing and controlling the tooling processing.
8.Mould Test and injecting moulding spot report, we'll send you report with the samples by air carrier.
9.Mould will be checked by ourself.
10.The client's confirmation for shipment.
11.Finish mould before delivery.
Quality system

We won the ISO9001:2008 quality management system certification,bring molds meet high standard and strict requirement
Development Cycle

Human is the essential factor to decide the progress of a plan. Our Project Group will supervise each step, coordinate action and enhance communication between departments to ensure the smooth implementation of working plan.
Inspection tools

Perfect testing supervision system, ensure the completely grasp on details, to achieve mutual satisfaction.